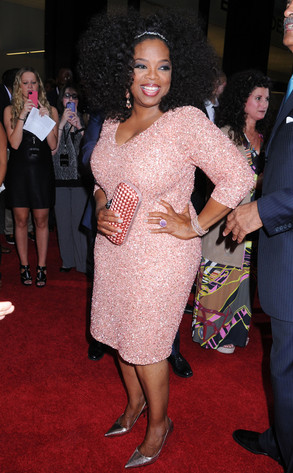 NEW YORK, NEW YORK - Monday August 05, 2013. Oprah Winfrey attends the premiere of Lee Daniels' 'The Butler' at Ziegfeld Theater in New York City. Photograph: © Darla Khazei, PacificCoastNews.com
Oprah Winfrey is breaking her silence after having a run-in with an employee at a retail shop in Zurich.
"Turns out the store clerk did me a favor. Just found out that bag was #38K!!! She was right I was NOT going to buy it," she said in a tweet.
But the OWN network creator didn't stop there: She still had nothing but nice things to say about her time in the Switzerland capital.
"Other than the handbag diss. I had a GREAT time in Zurich. Best spa ever @doldergran. Would love to experience again."