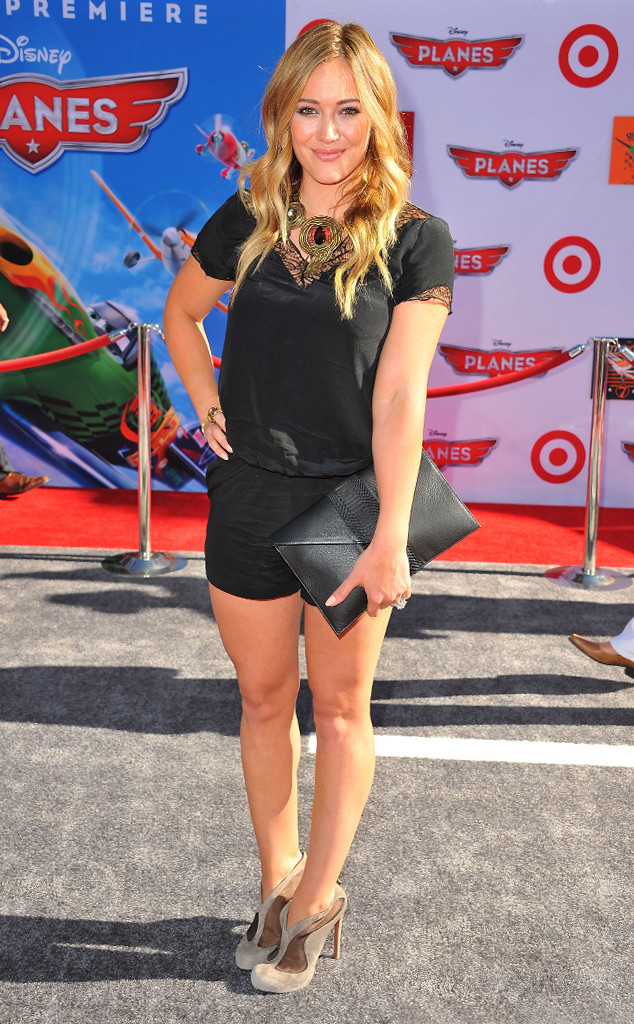 Angela Weiss/Getty Images
Somebody's precious toddler is turning out to be quite the gabber!
Hilary Duff took her adorable 1-year-old son, Luca, to the premiere of Planes earlier this week in Hollywood, where E! News caught up with the busy mom to chat about motherhood, post-pregnancy fitness and baby talk.
And it looks like her wee one is a loquacious little fella.
"He's talking a lot," she gushes about her and hubby Mike Comrie's budding yakker. "He's saying things like 'dog,' 'cat,' 'bird,' 'mom,' 'cheese'—like one-worders."
Naturally, Luca seems to have already developed his own language, which Duff says is always "very interesting for me to try to figure out." Alas, she isn't always successful.
"And then he looks at me like, 'Uh, didn't you get that?' And I'm like, 'Uh, Luc, I don't speak that yet,'" she says. "I think he's confused as to who's learning the language here. He's trying to teach me his."
John Sciulli/Getty Images
Keeping up with Luca has proven to be a workout in itself for the 25-year-old Duff.
"I'm chasing a baby around all the time—it's pretty busy," she says when asked how she manages to stay in such good shape. "And then I box and I hike and I do Pilates and I take classes whenever my friends drag me out to try some new class. I'm up for anything you know."
The big question, now, is whether Duff is up for baby No. 2. So how many brothers and sisters does li'l Luca want?
"Is that up to him, does he get to make that decision?" she playfully teased. "He makes all the decisions now."
Well, Luca might be able to look forward to more playmates down the line.
"I don't know, I think we definitely want to have more kids," Duff reveals. "Maybe I'm a two-kid, three-kid kind of gal. But nothing right now, so..."
So...guess her fans just have to wait and see.