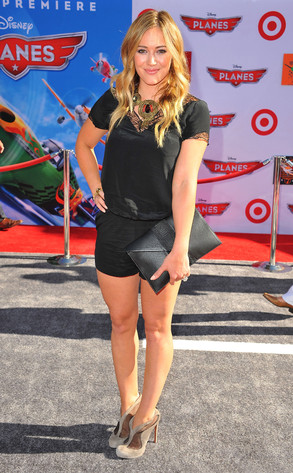 Angela Weiss/Getty Images
Somebody's precious toddler is turning out to be quite the gabber!
Hilary Duff took her adorable 1-year-old son, Luca, to the premiere of Planes earlier this week in Hollywood, where E! News caught up with the busy mom to chat about motherhood, post-pregnancy fitness and baby talk.
And it looks like her wee one is a loquacious little fella.