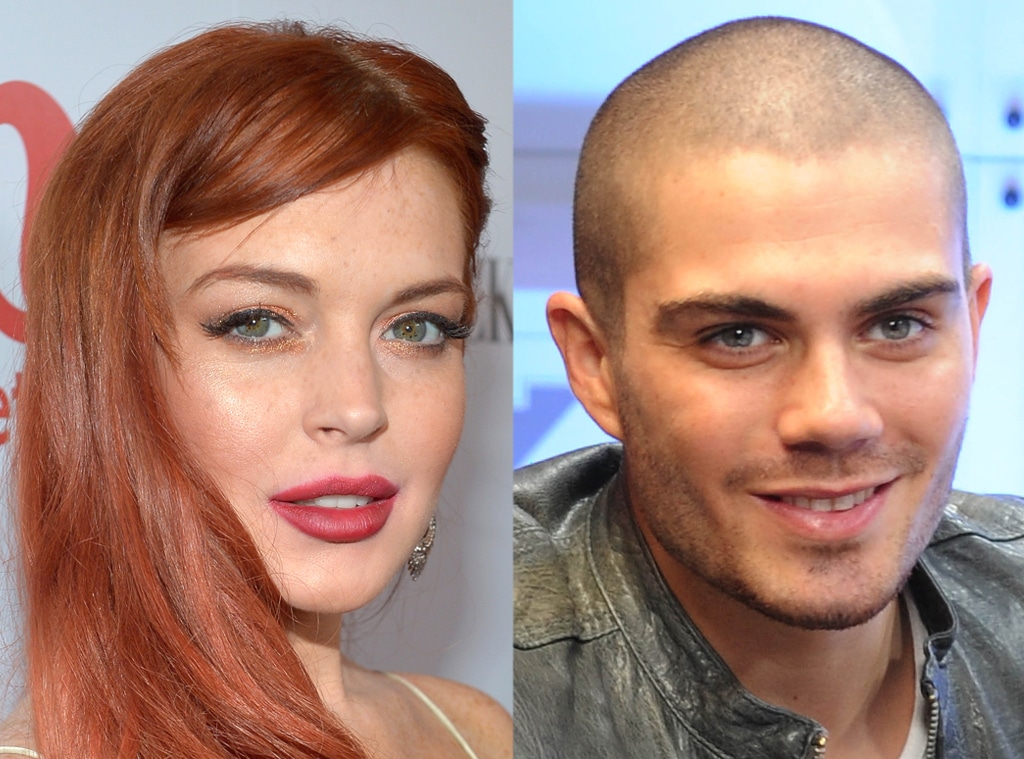 Charley Gallay/WireImage,Craig Barritt/Getty Images for Jingle Ball 2012
After a 90-day rehab stint, Lindsay Lohan's life is slowly getting back on track. She's returned to work. She'll soon be shooting a docu-series. And now, she's catching up with old pals.
The comebacking actress was spotted hanging out with The Wanted's Max George Wednesday at the Mondrian Hotel in Los Angeles, E! News has confirmed.
The two friends spent time together earlier this year when LiLo was seen tagging along with the band, and it looks like the duo are playing catch-up as the actress puts her time in rehab behind her.
Lohan's rep tells E! News that, indeed, the star "did visit her good friend Max" at the Mondrian.
The band has reportedly been staying at the hotel while in town for a few performances, and fans have flocked there hoping to catch a glimpse of the rockers.
George wasn't the only friend LiLo scored some bonding time with recently: On Thursday, she posted an Instagram photo of her with Shaquille O'Neal. And their run-in seemed to have literally buoyed her spirits.
In the snapshot, LiLo is seen getting picked up by the towering baller while the actress—dressed in a comfy black top, black leggings and lace-up wedges—flashes a wide smile.
And although Lohan is clearly enjoying her time in Los Angeles, she may soon be gearing up for a busy bicoastal schedule: E! News has learned that Lohan is looking for a new apartment in New York City. We're told that she already has a few in mind, but has yet to make a decision.
Lohan left rehab on July 30 after completing a court-ordered 90-day treatment program at Cliffside Malibu, and she's been keeping busy since.
Earlier this week, Lohan took over from Chelsea Handler as guest host of Chelsea Lately, where she playfully poked fun at her trouble-prone antics and ribbed fellow tabloid mainstays like Justin Bieber.
She also taped a revealing sit-down interview with Oprah Winfrey for an episode of Oprah's Next Chapter airing Aug. 18.
—Reporting by Claudia Rosenbaum, Baker Machado, Nadine Della Pelle and Beth Delany