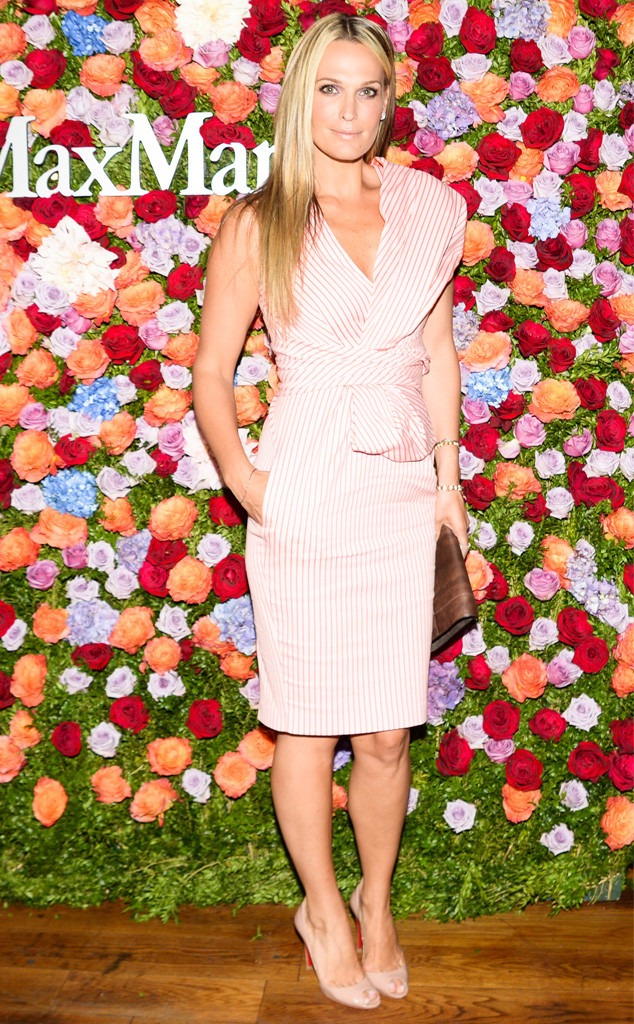 Joe Schildhorn /BFAnyc/Sipa USA
Spotted: A cougar on the prowl in New York City.
Molly Sims is set to guest star on The Carrie Diaries' upcoming second season, we've exclusively learned. And she'll be in direct competition with one Ms. Carrie Bradshaw for a certain heartthrob's attention!
The former Las Vegas star will play Vicky, a sexy woman who becomes intimately involved with Sebastian (Austin Butler). The model and jewelry designer is expected to appear in at least two of the Sex and the City prequel's upcoming episodes. Sims recently tweeted her excitement about her upcoming stint on the show, writing, "Love working in New York. So, so, so excited to be on The @CarrieDiariesCW!!"
In addition to playing Delinda on Las Vegas for five seasons, Sims has guest starred on Wedding Band and Royal Pains and appeared in films such as Yes Man and Fired Up!
Sebastian and Carrie split in the season one finale after she found out he hooked up with her best friend Maggie (Katie Findlay) while they were temporarily broken up. "Relationships have a lot of ups and downs and are very complicated," executive producer Amy B. Harris said of the duo's relationship. "What I like about Carrie Bradshaw is she can make a lot out of nothing and then sometimes, she's looking at it in just the right way. It's a journey for her…This is a relationship I want to keep mining for as long as I can."
In addition to Sims' Vicky, fans will be introduced to the younger version of Samantha Jones when the CW charmer returns in October, with newcomer Lindsey Gort stepping into Kim Cattrall's iconic stilettos.  The young Samantha is described by producers as "a ballsy, beautiful and sexy young woman from the panhandle of Florida who has made her way—and already a name for herself—in the rock 'n' roll scene of 1980s NYC."
The Carrie Diaries returns Friday, Oct. 25 on the CW.