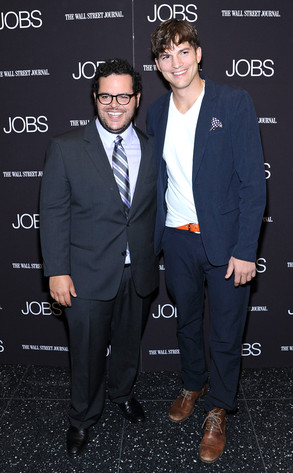 Ilya S. Savenok/WireImage
Jobs star Ashton Kutcher couldn't have enjoyed playing Steve Jobs more.
"For me, the idea of playing Steve Jobs, it was somebody who I admire and respect for his innovation and creation—that was an honor," the actor told E! News at the film's premiere last night.
Kutcher (who just joined Vine, see his first video below!) continued, "And it was also an opportunity to spend three months studying how to be an innovator, how to build a successful business, how to be an entrepreneur, which is something that I'm really passionate and interested in. So it was a great privilege really."