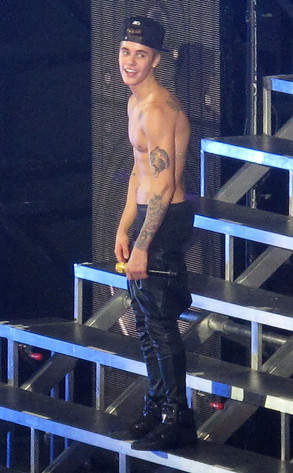 Brian Prahl/Splash News
Sure, people have been known to go a little nuts over the fashionable deals at H&M, but...
A source close to the situation tells E! News that the fracas that went down outside a Southampton, N.Y., nightclub early Sunday morning involving members of Justin Bieber's entourage was indeed over an H&M bow tie. It had been reported that a clubgoer took after one of the waitresses that Bieber picked up at hot spot South Pointe because she was still in possession of the accessory in question that he had lent her.
So, that's true...but the report that Bieber, wielding a flashlight in the dark club so he could see better, handpicked two cocktail waitresses to after-party with has been blown way out of proportion, according to an insider close to the ladies.