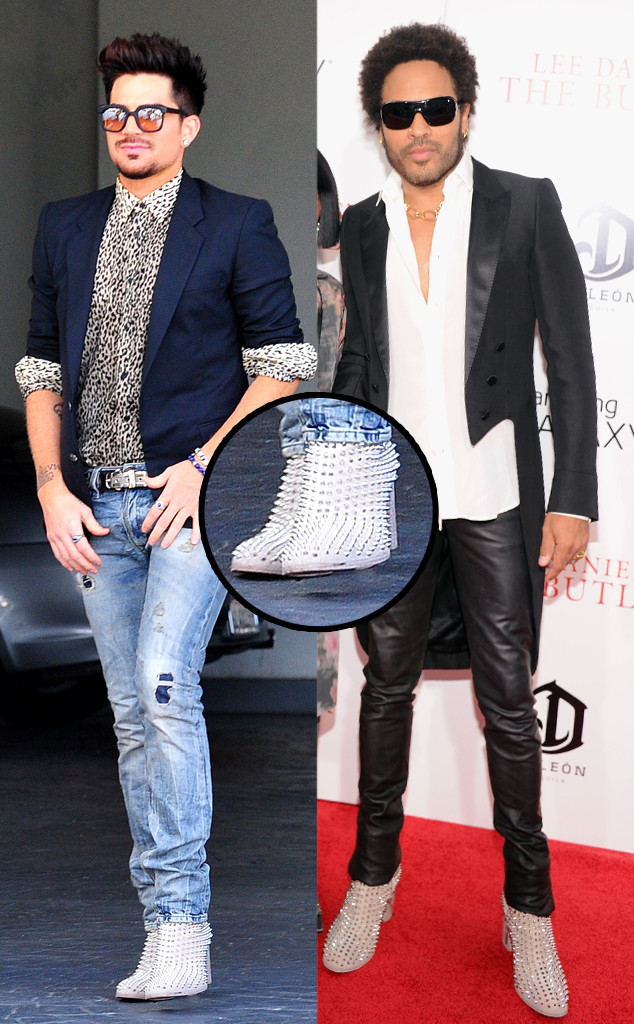 Raef-Ramirez/AKM-GSI; Jamie McCarthy/Getty Images
Apparently it's not just the ladies who love their Louboutin's.
Both Adam Lambert and Lenny Kravitz stepped out in a pair of the famed footwear designers grey, studded boots aka the Aoussam Spike shoe. The scary accessories aren't helping these bad boys of music improve on their image, but we have a feeling that's just the way they like it. Both the "Better Than I Know Myself" and "Superlove" singers kept the edge going with equally interesting outfits.