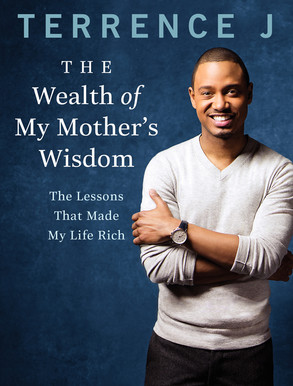 It Books
Terrence Jenkins can now add author to his résumé.
The E! News coanchor and actor better known as Terrence J has just penned the uplifting new book The Wealth of My Mother's Wisdom.
In it, the 31-year-old expresses his gratitude to his mom, Lisa, for the guidance she provided while growing up and the encouragement she gave in helping to achieve his dreams.
The tome is filled with the important life lessons he learned from his mother.