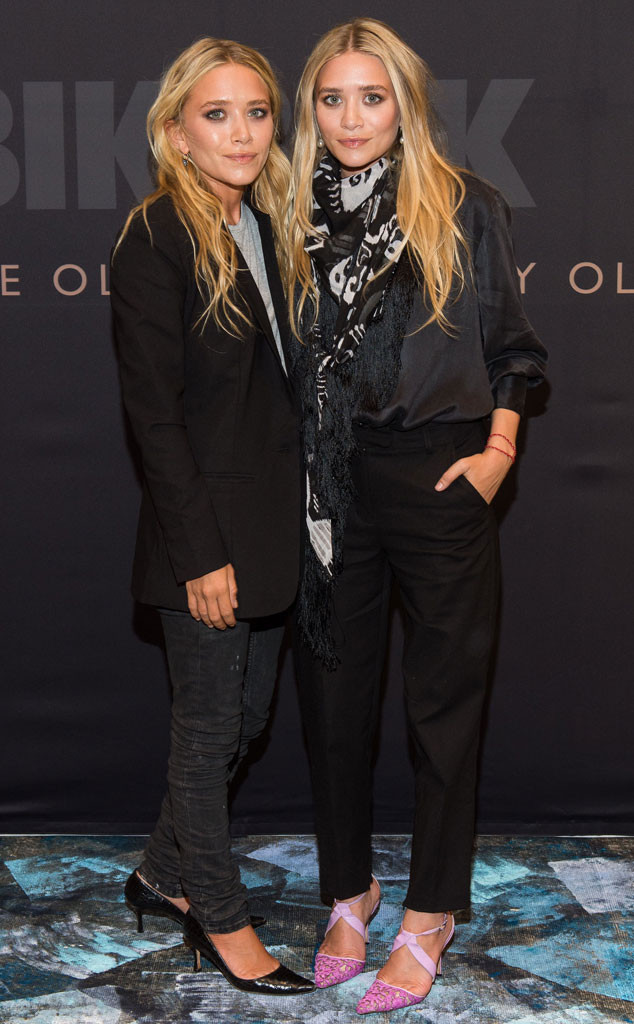 FAMEFLYNET PICTURES
Mary-Kate and Ashley Olsen look right at home in Norway!
The 27-year-old twins looked radiant Wednesday at the launch of their Bik Bok collection in Oslo. Both had their long, similarly colored blond hair down and tousled, and each wore chic, mostly black ensembles that made them appear almost identical! (True MK&A fans know that while the sisters do look alike, they're actually fraternal twins.)
The ladies' collaboration with Bik Bok, a fashion-forward retailer aimed at the Scandinavian It Girl, includes three collections available during the fall 2013 season. Per the retailer's site, prices range from €25 ($33) jersey tops to a limited-edition leather jacket retailing at €500 ($669). The Nordic people are loving the line so far, with several items selling out instantly.