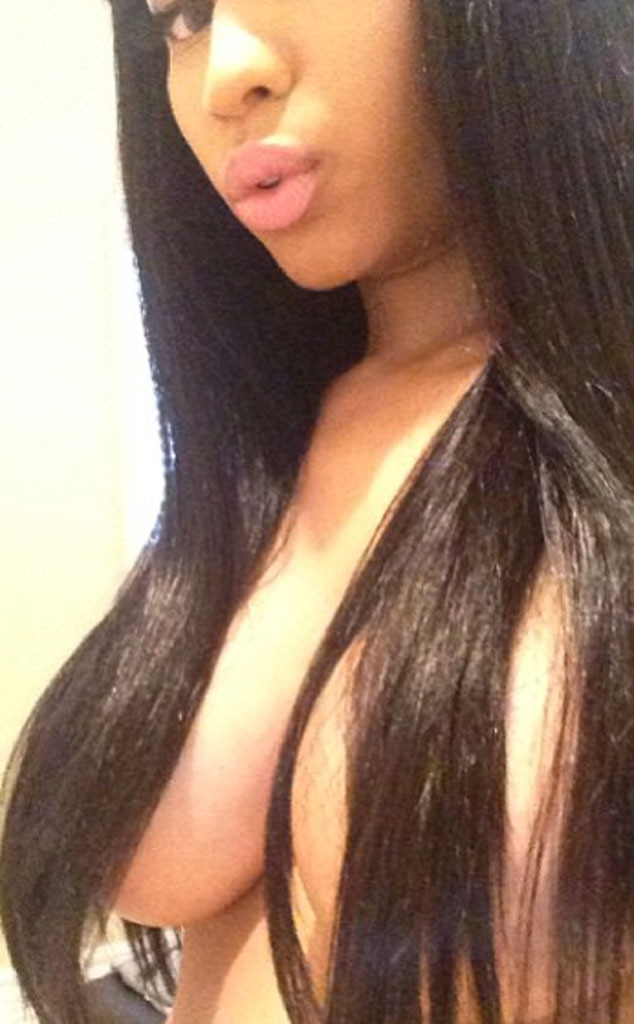 Instagram
Side boob is so last season and under boob is fading fast, but Nicki Minaj is right in line with today's topless trend!
On Wednesday, the "High School" singer took her girls out for a seductive Instagram pic, letting her long black hair fall forward to cover up her nipples. (Mermaid hair, aka tresses long enough to cover the boobs, has both aesthetic and practical value!)
But baring breasts isn't anything new for Ms. Minaj. She's shared countless boobalicious pics with her Barbs on Instagram. She's also had countless nip slips—performing, on live TV and just in life, in general. Hey, there's nothing wrong with letting the ladies share the spotlight from time to time.