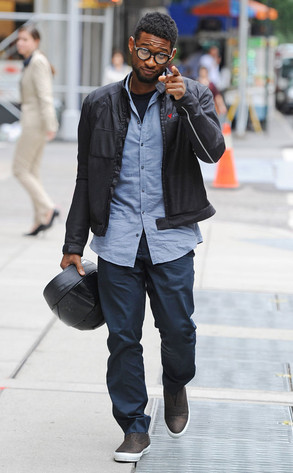 Splash News
It's been a rough and scary few days for Usher Raymond.
The R&B singer's 5-year-old son Usher Raymond V is currently in an Atlanta hospital after nearly drowning in the celeb's pool on Monday, and tonight, Usher has decided to address the situation for the first time since the horrific accident occurred.
"I am blessed and fortunate to say that my son Usher V is doing well and is recovering," Raymond said in a statement.