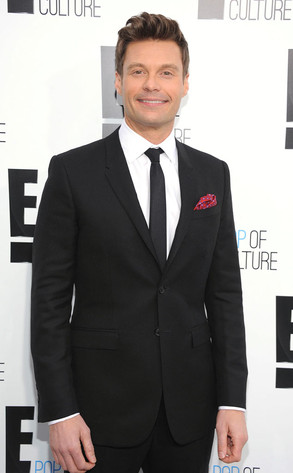 Dimitrios Kambouris/NBCU Photo Bank via Getty Images for E!
Who are the newest American Idol judges? We'll find out right after the break!
There's only one problem: we don't know how long that break is going to be! Not to worry Idol fans, according to host Ryan Seacrest, we can soon stop our speculating because Fox officials are thisclose to announcing the judges for the show's 13th season.
While scouting the potential Idol talent in Austin, TX, Seacrest exclusively tells E! that he can't wait for fans to finally learn who the new judges will be. Seacrest says, "We're going to announce the judges very very soon and I think people will be excited about the names we'll have on the panel."