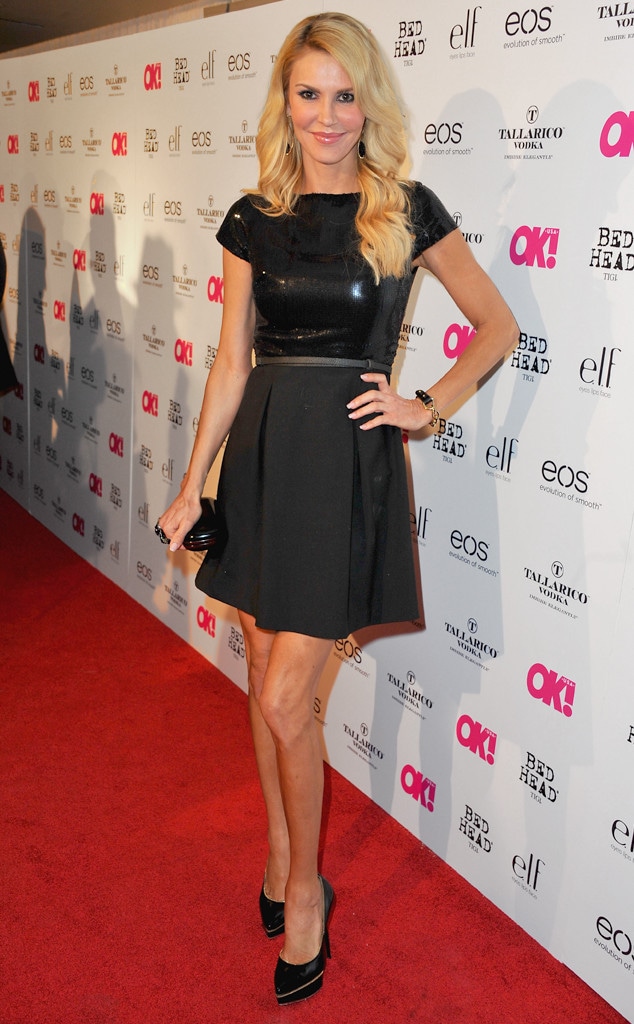 Courtesy of Angela Weiss/WireImage
Brandi Glanville is breaking apart from the pack.
The Real Housewives of Beverly Hills star will start shooting her own Bravo show in the next few weeks, E! News exclusively confirms.
The news comes hot on the heels of VH1's announcement that LeAnn Rimes and Eddie Cibrian will be starring in their own series for the cable network, set to debut later this year or in early 2014.
But, a source tells us, unlike the "coparenting" adventures that will be chronicled over on VH1's tentatively titled LeAnn & Eddie, Brandi's show "isn't about the kids. It's a break-up-and-get-over-it-show."
Considering she and Eddie broke up in 2009...that's good.
Brandi joined Real Housewives in 2011, introduced as a friend of Adrien Maloof's, and has been a part of the catty action ever since. She has remained mum so far about her ex's new show, but she did tweet last night: "Working a TON and hoping for the BEST :) goodnight."
A clue about her own upcoming TV project, perhaps?
Bravo had no comment. (Bravo and E! Online are both members of the NBCUniveral family.)