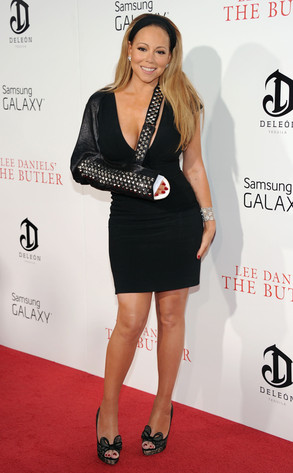 Jamie McCarthy/Getty Images
Mariah Carey's character in Lee Daniels' The Butler hits close to home for the singer.
The pop icon opened up to Yahoo! Movies about the hard times she faced growing up as a biracial kid in Long Island, N.Y.
The 43-year-old, whose father is of Venezuelan and African-American decent while her mother is Irish, described a particular incident from her past where she was a victim of an outright racially charged attack.
The singer turned actress told the crowd during the press conference for the film that she was spat on by a white person when she was a child.