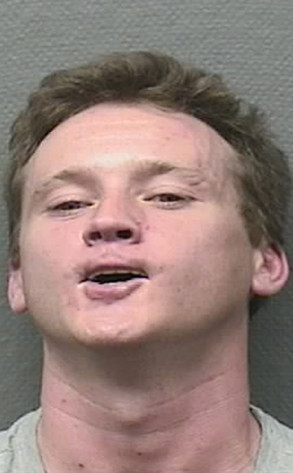 Houston Police Department
Sandlot star Tom Guiry has been arrested for drunkenly head-butting a cop, E! News has confirmed.
Houston Police Department spokesperson John Cannon tells E! that the Houston P.D. was contacted by United Airlines at the George Bush Intercontinental Airport about a passenger that appeared to be too drunk to continue to their destination. Officers arrived on scene to find Guiry was indeed drunk.
The officer informed him that he could take a ride to Houston's newly established sobering center and not be charged with anything. Guiry became agitated and started making threats at the suggestion. A sergeant arrived on the scene and informed Guiry that if he continued to make threats, he would have more severe charges than just public intoxication.