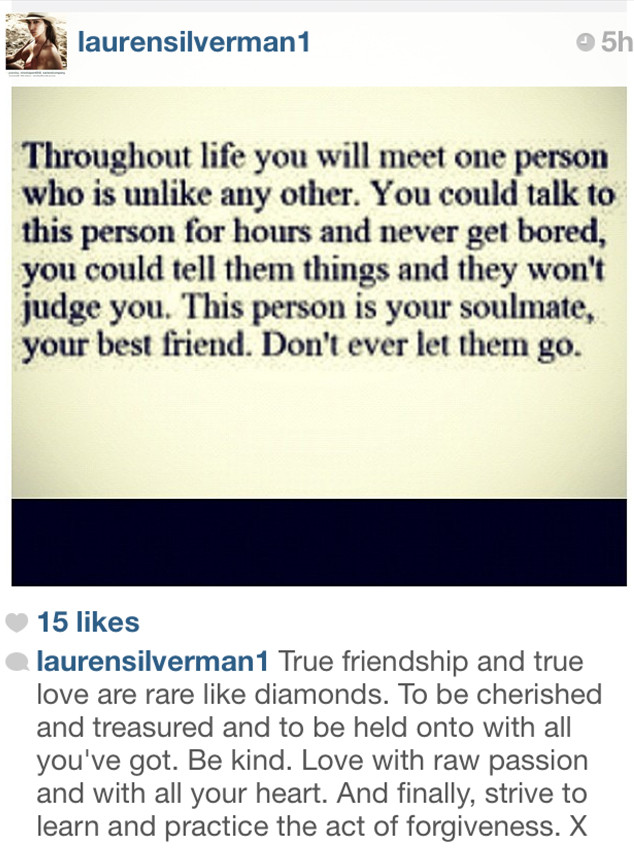 Instagram
Relationships come and go, but social media is forever—just ask Lauren Silverman.
The last Instagram post made by Simon Cowells baby mama back in January 2013 now seems like a premonition. And even though the 36-year-old pregnant socialite deleted her Instagram account six months ago, E! News exclusively nabbed a filtered screengrab of her final cryptic message.
The seemingly telling social media share started off with her re-posting one of those generic lovey-dovey quotes that usually plague Pinterest. It read: "Throughout life you will meet one person who is unlike any other. You could talk to this person for hours and never get bored, you could tell them things and they won't judge you. This person is your soulmate, your best friend. Don't ever let them go."