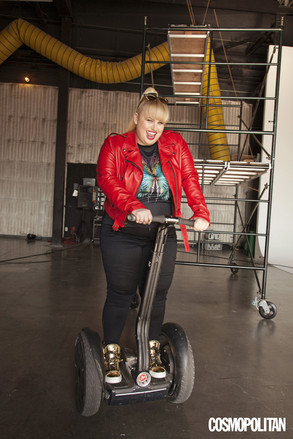 Gillian Laub/Cosmopolitan
Rebel Wilson may have her very own ABC TV show called Super Fun Night, but that doesn't mean the Bridesmaids and Pitch Perfect actress has achieved worldwide fame.
The 27-year-old funnylady is revealing that even she can't get into some of Hollywood's hottest hot spots, even when her BFF is hosting a birthday party there!
"In the pilot [of Super Fun Night], my character gets invited to drinks, but she can't get into the club," Wilson tells the latest issue of Cosmopolitan, adding, "that happened to me recently at Skybar."