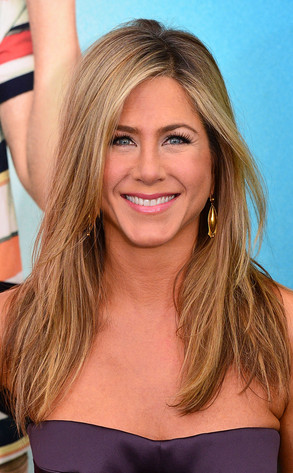 James Devaney/WireImage
Jennifer Aniston has participated in countless interviews while promoting her many onscreen roles, but there's one subject she's getting tired of talking about: kids.
When asked which question frustrates her most during a stop at Good Morning America, the We're the Millers star said, "Something about family and trying to relate it to the movie with, 'Oh, if I was to have a child, how many kids do I want? And do I want a boy or a girl?'"
"I didn't realize you could place orders," she added. "I honestly didn't realize it was like a drive-thru, that you could talk to a little electronic voice."