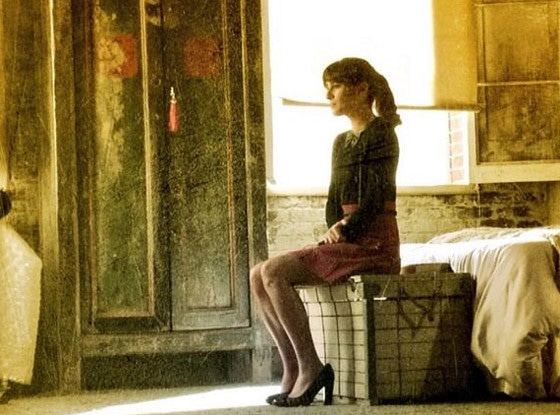 Twitter
For Lea Michele, there's no place like home.
And that home is on the set of Glee, surrounded by those she holds near and dear.
The actress has returned to work on the Fox series, three weeks after Cory Monteith's tragic death. And on Tuesday, she tweeted her first photo back on the set as the cast films the show's upcoming fifth season.
"Feels so good to be home...#GleeSeason5," the 26-year-old captioned the pic.
In it, Michele can be seen sitting alone on a trunk in front of her bed, her hair pulled back in a ponytail and her arms resting on her lap as she stares into the distance.
On Saturday, Michele stepped out for her first official public outing since Monteith's death as she attended pal Jamie-Lynn Sigler's baby shower in Beverly Hills.
A source tells E! News that at the party, "She was smiling and having a great time with her friends."
On July 29, Michele broke her silence following Monteith's death from a drug overdose, tweeting: "Thank you all for helping me through this time with your enormous love & support. Cory will forever be in my heart."
Three days later, she was back at work on the Glee set.
As a tribute to Monteith, the show's producers created a touching memorial card in his honor, which was posted on the Glee's YouTube channel.
The show's top brass also revealed how Glee plans to deal with the absence of Monteith's character, Finn, from remainder of the series.
"The third episode will write Finn out of the show," Fox Entertainment Chairman Kevin Reilly revealed. "That episode will deal directly with the incidents involved with Cory's passing and the drug abuse in particular."