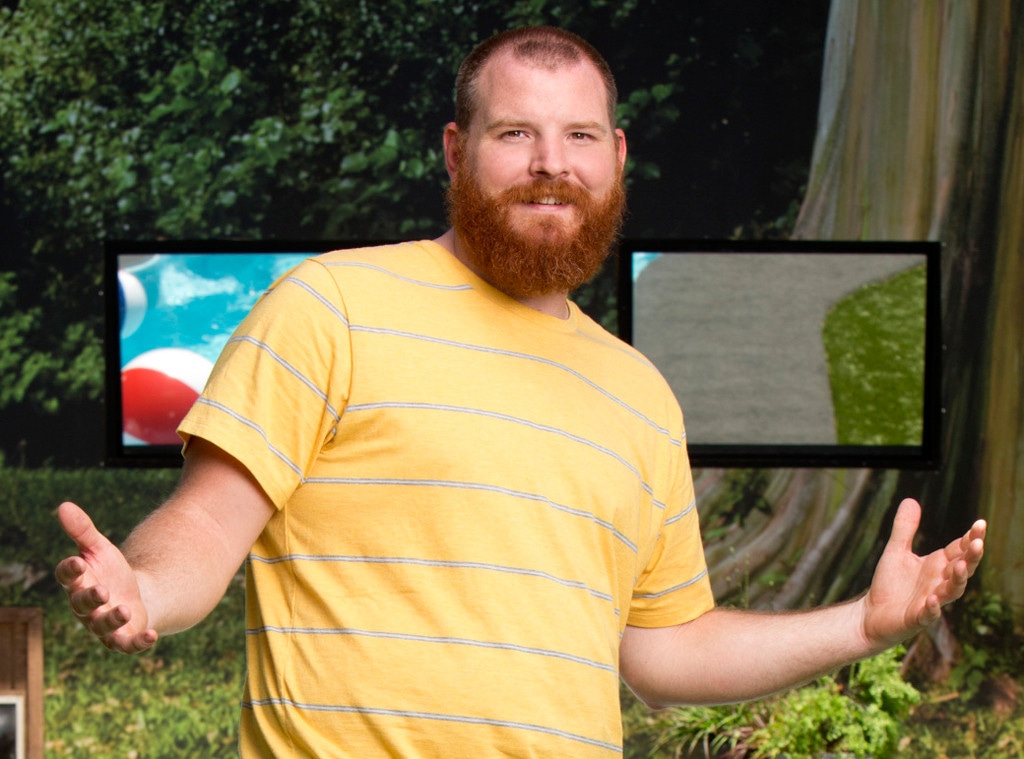 Cliff Lipson/CBS
Big Brother 15 is shaping up to be the series' most controversial season ever.
The CBS reality hit has been making headlines all summer after houseguests were overheard using racial and homophobic slurs during the program's 24-hour live feeds. And on Monday, Aug. 5, contestant Spencer Clawson made the season's most appalling comments yet.
Many live-feed watchers have noted that it looked like Spencer was speaking directly into houseguest McCrae Olson's mic while he was in the shower; Spencer made several references to Minnesota, where McCrae is from. Still, even if Spencer's remarks were meant to be jokes on McCrae, they are this season's most worrisome yet.
On the live feed, Spencer was overheard talking about child pornography, joking to his fellow contestants: "I like to beat off to child porn. Did I ever tell y'all about that?" he said. 
And Spencer wasn't done yet, saying, "I love it. Beating off to child porn is my favorite thing there is."
"I love it when they're around 3 or 4 years old," he continued. "My favorite ones are when you can tell they're in a basement." Spencer was speaking with Andy and Amanda Zuckerman, who both look uncomfortable, with Andy Herren saying, "Oh God," before changing the subject.
CBS said in a statement to E! News regarding the remarks: "Big Brother is a reality show following a group of people who have no privacy 24/7, and seeing every moment of their lives. At times, the Houseguests reveal prejudices and other beliefs that we do not condone. We certainly find the statements made by Spencer on the live Internet feed to be offensive. Any views or opinions expressed in personal commentary by a Houseguest appearing on Big Brother, either on any live feed from the House or during the broadcast, are those of the individual(s) speaking, and do not represent the views or opinions of CBS or the producers of the program."
Houseguests Aaryn Gries and GinaMarie Zimmerman made headlines (and lost their jobs) after using racial slurs overheard on the live feed, with CBS later airing their comments during an episode.
CBS CEO Les Moonves recently addressed the controversy surrounding Big Brother, admitting he is "absolutely appalled" by some of the contestants' behavior.
"Big Brother obviously is a social experiment, it always was. It was established as a social experiment and clearly that's what's happening this year. I find some of the behavior absolutely appalling personally. What you see there unfortunately is a reflection of how certain people feel in America. It's what our show is," Moonves said. "I think we handled it properly. A lot of it makes us uncomfortable. I've watched every episode of the show; obviously my wife (Big Brother host Julie Chen) would kill me if I didn't. So I do know what's going on there and we do discuss it quite a bit. I think we are handling it quite appropriately. We did not comment on some of the racial things being said until it started affecting what was going on in the household. There was a lot of chatter about it on the Internet and I think we've handled it the way we should have."
The site BigBrotherSpice was the first to note the child pornography remarks.
Big Brother fans, is this the worst season yet?