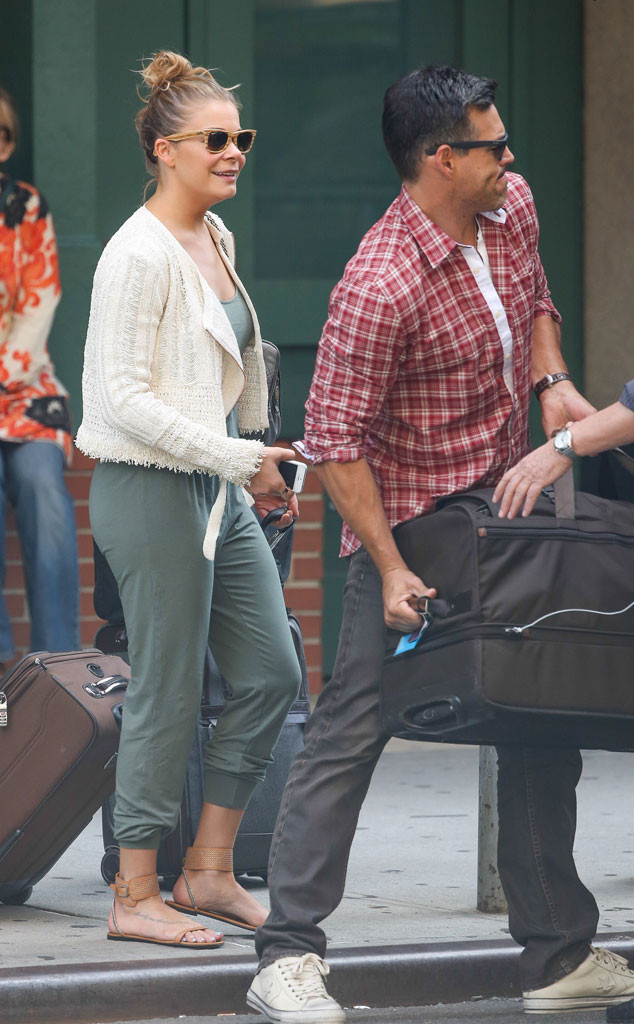 Dave Spencer/Splash News
LeAnn Rimes is looking mighty fine!
The 30-year-old country star stepped out with Eddie Cibrian in NYC Monday looking happy and healthier than ever. Wearing flats, olive green cotton pants, a cream sweater, sunglasses and her hair thrown up in a bun, LeAnn let her hubby do the heavy lifting when it came to the couple's suitcases!
The "Borrowed" singer performed Saturday in Binghamton, N.Y. After the show, she tweeted a sweet "Tour kisses" picture of herself and Eddie, 40, mid-makeout.