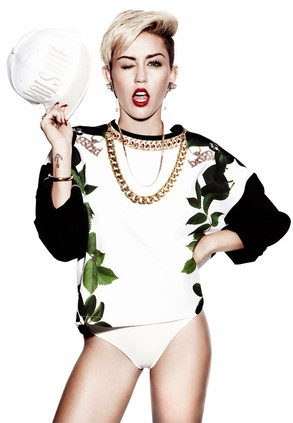 Damien Fry/Notion
Attention, Smilers!
Miley Cyrus has just reached 13 million followers on Twitter and if you're a die-hard fan, then you know what that means…
She announced that the title of her forthcoming album will be called Bangerz after hitting the massive milestone on her favorite social media site
And of course, the title didn't come without a proper(ly vague) explanation by the blond singer.
"If you don't know why my record is called BANGERZ you'll know as soon as you hear it. Nothin but #BANGERZ" she wrote.
Shortly after the big reveal a snippet of an alleged leaked track featuring Miley and Britney Spears hit the Internet. The track title? Why, "Bangerz," of course.