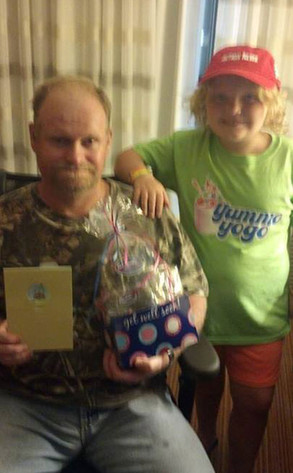 Facebook
Mike "Sugar Bear" Thompson's health is his top priority.
Honey Boo Boo's father has checked into a hospital in Jacksonville, Fla., in order to treat an unidentified neurological disorder.
The family traveled there this past weekend from their home in McIntyre, Ga., and he has reportedly been undergoing a battery of tests as doctors attempt to diagnose his condition.