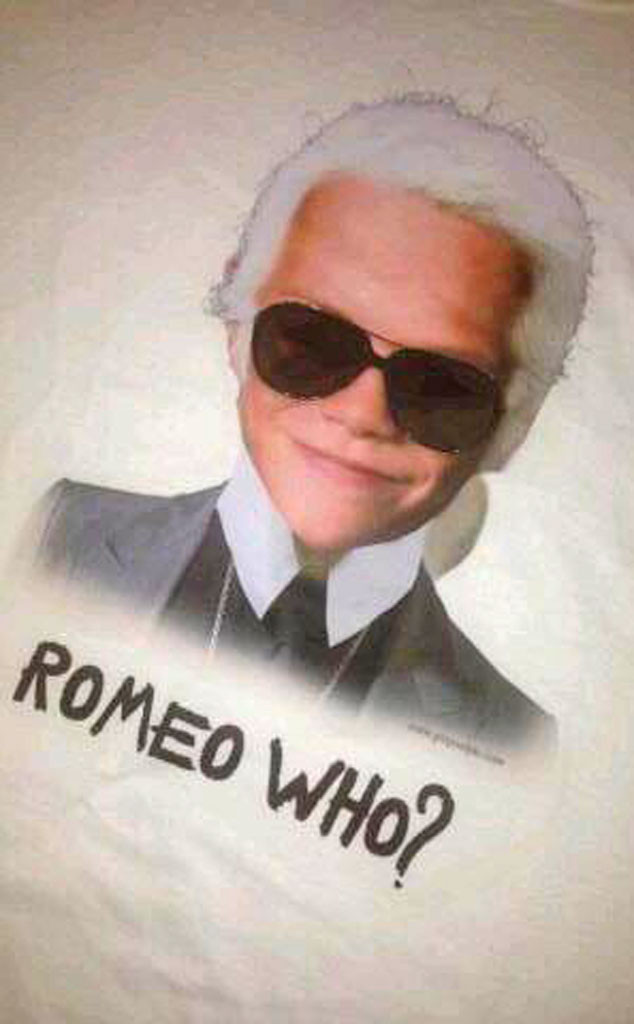 Twitter
Look out, fashion world!
The always outspoken Karl Lagerfeld has a mini-me, and his tiny doppelgänger is no stranger to the spotlight.
In a post that has us scratching our heads a bit, fashion icon Victoria Beckham tweeted a photo of her son Romeo styled to look exactly like Chanel's creative director.
That's right, the 10-year-old made for a convincing wee Lagerfeld in a Photoshopped pic where he's been styled with the designer's signature sunnies, high collar and hard-to-miss white locks.
Talk about fashion twinsies!