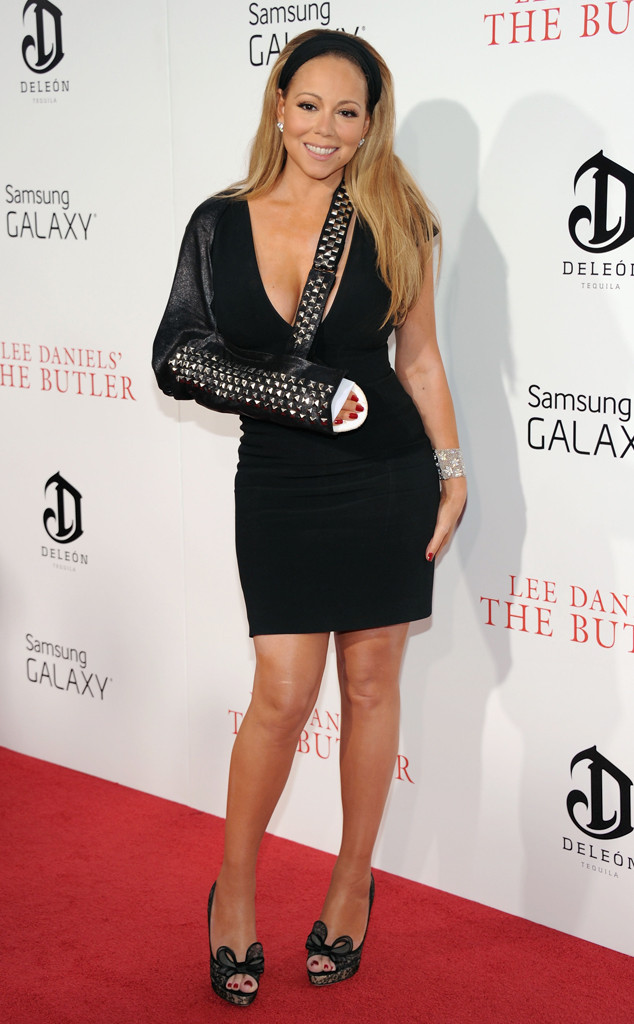 Jamie McCarthy/Getty Images
Don't be surprised if super chic slings become the latest accessory craze thanks to Mariah Carey. Let's just hope they're reserved for people who actually need a sling...
Since dislocating her shoulder, the former Idol judge has stepped out in a whole series of haute couture hospital equipment. Mrs. Nick Cannon debuted her latest at The Butler premiere—a black, studded number to match her black, studded cocktail dress.