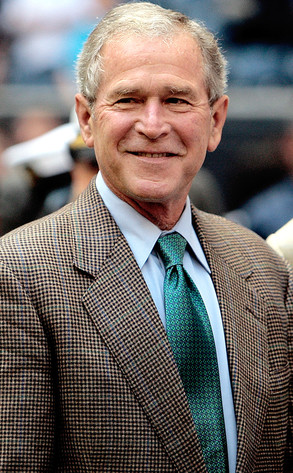 Bob Levey/Getty Images
George W. Bush is on the mend.
The 67-year-old former president underwent a heart procedure Tuesday morning after doctors discovered a blockage in an artery during his annual physical examination.
He successfully had a stent implanted at a Dallas hospital and is expected to "resume his normal schedule Thursday," according to Bush's office.