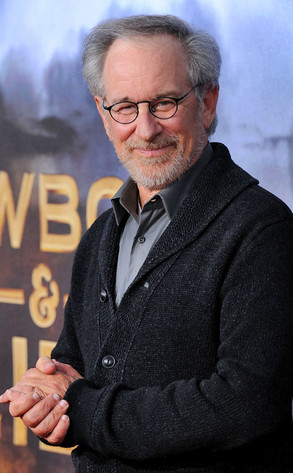 Frazer Harrison/Getty Images
It was a close encounter that was not meant to be.
E! News confirms that Steven Spielberg has officially exited American Sniper, which would have seen him direct Silver Linings Playbook star Bradley Cooper in a big-screen biopic about Navy SEAL Chris Kyle, considered the most lethal sniper in American military history.
According to Deadline.com, the filmmaker and DreamWorks parted ways after Spielberg felt that he wouldn't be able to execute his vision given the proposed budget.
The movie is based on Kyle's memoir, American Sniper, and chronicles the multiple tours the marksman carried out on the frontlines during the Iraq War, only to be killed at a shooting range back in February at the hands of a vet suffering from posttraumatic stress syndrome whom he was trying to help.