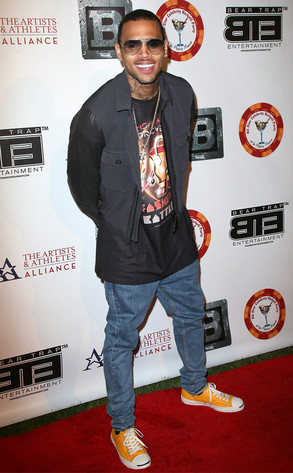 David Livingston/Getty Images
Talk about in and out.
Chris Brown went to a jail in Van Nuys, Calif., and turned himself in on Monday in connection with his ongoing hit-and-run case.
But he wasn't there for long.
According to the booking report obtained from the Los Angeles County Sheriff's Department, the singer arrived at 2:40 p.m. and was released less than an hour later.
No bail was set and he was released on his own recognizance.