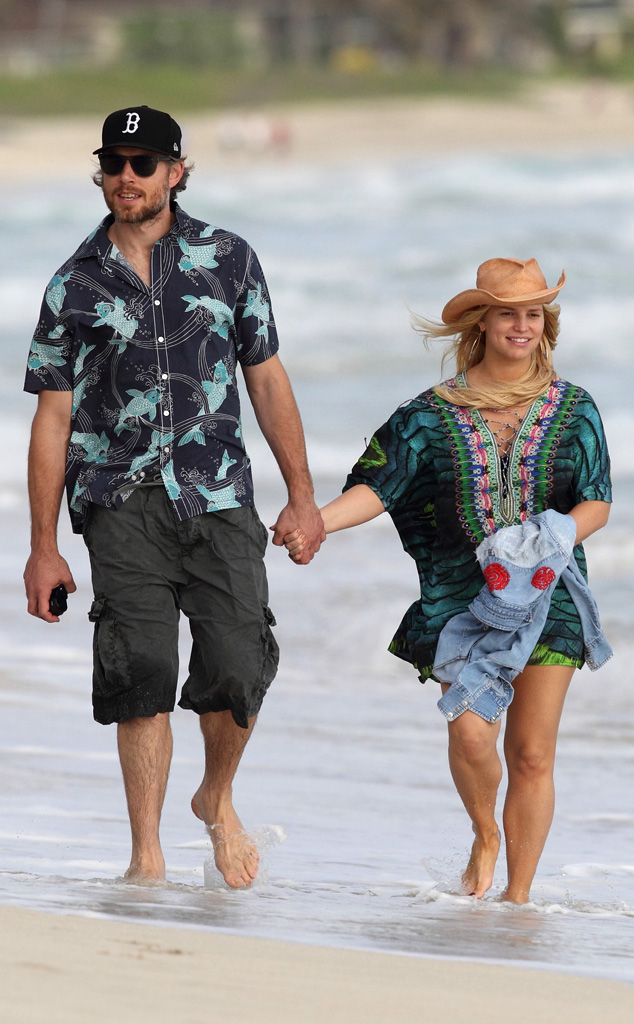 Splash News
We haven't see Jessica Simpson's new baby son Ace Knute just yet, but that doesn't mean Ashlee Simpson isn't allowed to gush about her nephew.
"[He's] incredible," Ashlee told me at last night at the premiere of Planes, which opens in theaters Aug. 9, at the El Capitan Theatre in Hollywood. "He is a doll."
And blond, too.
When asked if Ace looks like mom or his dad, Eric Johnson, Ashlee laughed, "I gotta say he's looking a little like Bronx. They're all little towheads. They're all so cute."