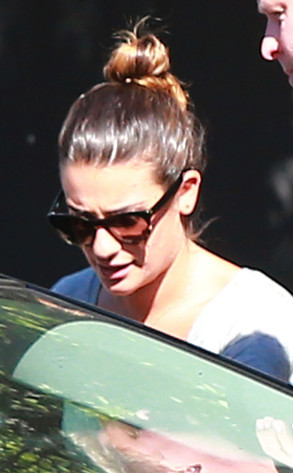 FameFlynet, Inc
It's time to get back to work for the Glee stars.
Despite still mourning Cory Monteith's death, production for season five has kicked off.
"Today was first day back," a source from the show told E! News. "Last week was rehearsals but today was first official day of production on new season. Everything went as well as it could have. Very emotional but everyone is starting to move forward. Getting back on track."
Another source from production added, "It was business as usual."