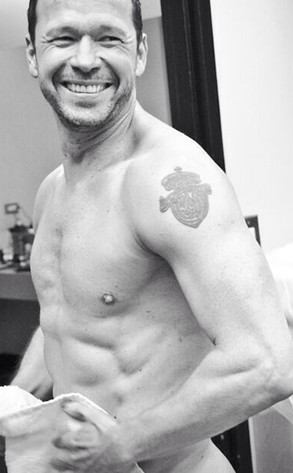 Courtesy of Twitter
Donnie Wahlberg is hangin' tough with the best of them in the shirtless twitpic department, his former underwear-model brother included.
The 43-year-old New Kid on the Block, no stranger to showing off his abs in concert, shared even more of himself than usual with fans last week when he offered up a photo of himself taken as he was about to get in the shower.
Note the strategically placed towel.