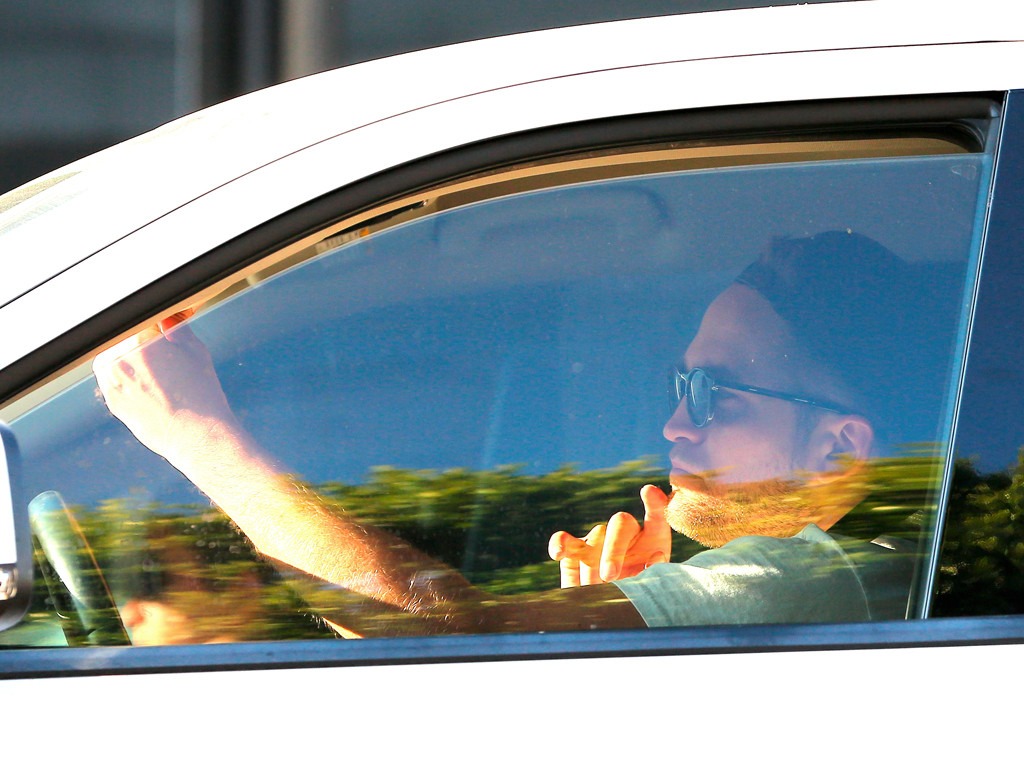 Blanco-ionu-rol/X17online.com
Robert Pattinson and Kristen Stewart have been doing their own things, with their own friends, since splitting up in May.
But did they just have a little reunion yesterday?
Rob was spotted pulling up to her house in Los Angeles' Los Feliz neighborhood, where the two spent lots of time together as a couple, but though her truck was parked outside at the time, a source tells E! News that Kristen was not there.
So...the reason for Rob's visit remains unknown at this time.
Kristen has been busy shooting the Guantanamo Bay-set drama Camp X-Ray in L.A. and she appears to have acquired a ridiculously adorable canine companion, while Rob has been making the most of his downtime between films.
He's been hitting the L.A. scene with pal Sia, hanging out with the Australian singer at the Jay-Z-Justin Timberlake show at Staples Center last weekend and grabbing drinks at Soho House in West Hollywood on Tuesday.
—Reporting by Baker Machado