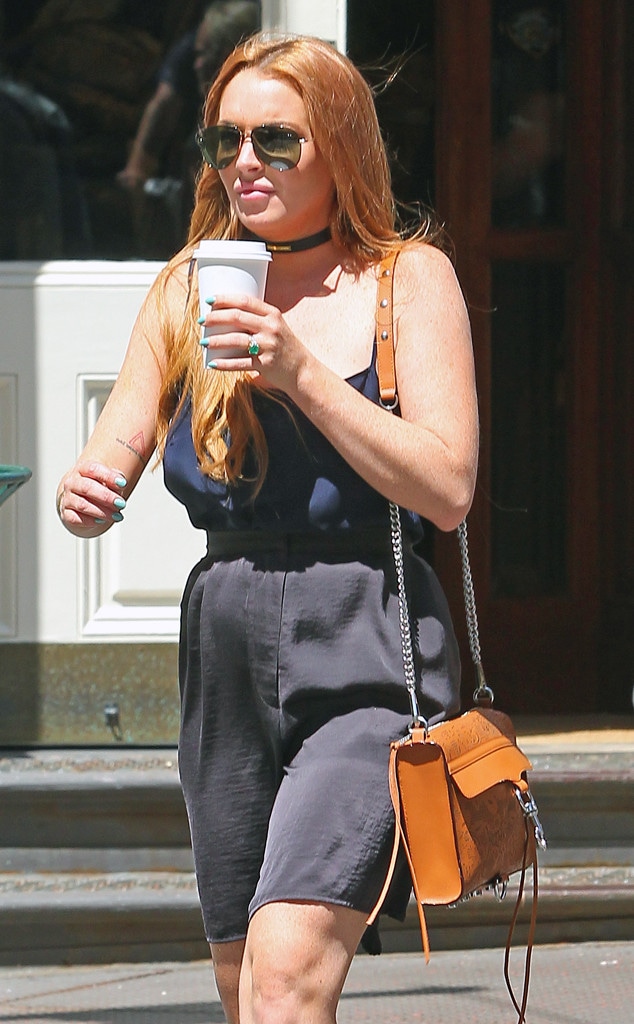 Tom Meinelt/Splash News
Lindsay Lohan is settling down in New York City.
The 27-year-old star, who's less than a week removed from completing her 90-day stint in rehab back in California, has been apartment-hunting in Manhattan's SoHo neighborhood—and she's going to need a place with room for two!
"The goal is to have her sober coach live with her full time," a source close to Lohan tells E! News, noting that she is taking her continued recovery "really seriously."
The sober coach, whom we've been told is "really fun" but "very strict," is based in L.A. and would have to move to New York, but Lohan wants him to live with her.
Lohan has been staying with pal and sometimes-roommate Patty Uribe in a lovely $8,000-a-month apartment in the city, but our source says that Lohan does not intend for her next living arrangement to include Uribe.
The two had been scheduled to travel to Europe together and were supposed to be leaving tonight, but E! News has confirmed that Lohan just pulled the plug on that plan.
"She doesn't think it is the right thing to do" so soon after rehab, what with all the temptations that a jaunt around Europe has to offer, says our insider. "She is being very smart about all this."
We've heard that Lohan has told those close to her that her partying days are over.
Knowing that she would be fielding some pretty pointed questions from the former talk-show queen, Lohan also sat down for a post-rehab chat with Oprah Winfrey, airing Aug. 18 on Oprah's Next Chapter, and will be letting OWN's cameras chronicle her next chapter for an eight-part docu-series.
But first, catch Lohan's return to the spotlight as guest host of E!'s Chelsea Lately tonight at 11 p.m.