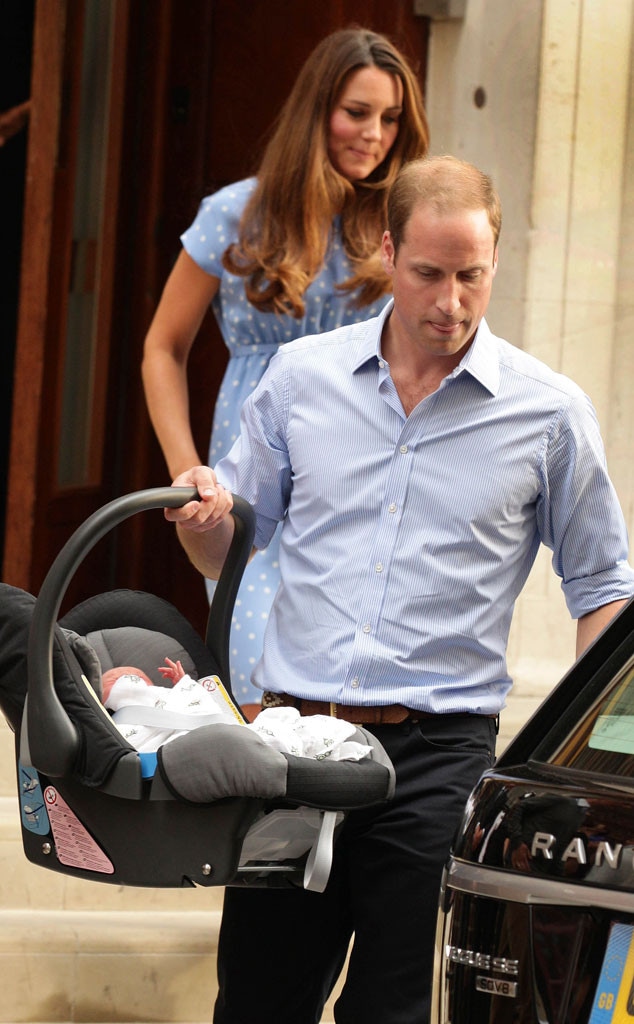 AP Photo/Yui Mok, PA
Aww!
Prince George is a trendsetter already!
While we have yet to see the royal infant out and about wearing dashing little outfits just yet (we have no doubt that his baby closet is filled to the brim already!), we did see the little one all bundled up in an adorable bird-printed swaddle blanket when he left the hospital with parents Kate Middleton and Prince William.
Not surprisingly, that sighting was enough to cause a manic surge in that baby retail world as we know it.
Kate Middleton stylishly selected a muslin blanket by Brooklyn-based company Aden + Anais to wrap up the royal baby and within hours the brand's site was overloaded with consumer interest.
According to ABC News, over 10,000 orders were placed almost immediately after the baby's appearance, causing their servers to crash quickly.
Whoa!
CARL COURT/AFP/Getty Images
Sounds like the Kate Effect is trickling down to her wee one, too!
The particular printed blanket, which is currently out of stock for the time being, is part of the Jungle Jam swaddle classic muslin collection which retails for $49.95 for a pack of four, but the baby brand also boasts numerous other tasteful designs and patterns to pick from, some of which might be making a royal appearance in the near future, as well.
"The Palace has been in touch with me for other designs," company founder-CEO Raegan Moya-Jones tells ABC. "I cannot say what they are. We don't want to create another frenzy. The Duchess has bought into the product and the brand—not just that particular print."
Intriguing! We'll be watching closely for more royal baby must-haves!
Would you buy Prince George's swaddle blanket?