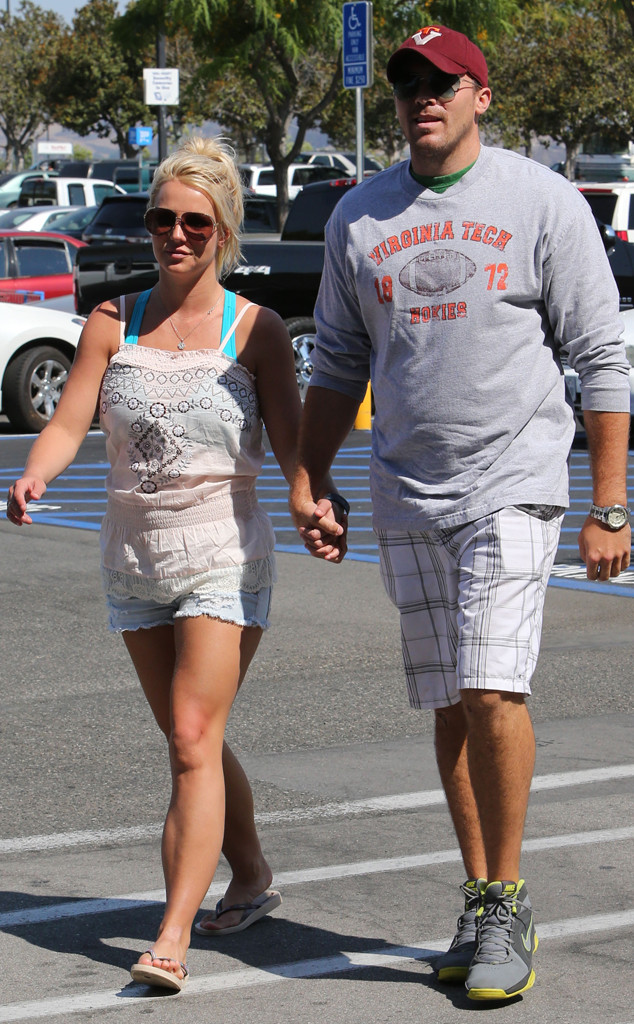 FAMEFLYNET PICTURES
Britney Spears isn't one for romantic drama these days.
The pop star mother of two and boyfriend David Lucado are chugging right along as a couple, just as the frequent sightings of them companionably running errands and going on various outings together would imply.
They're technically "just dating" at this time, but they have a "very down-to-earth," "real" relationship, a source exclusively tells E! News.