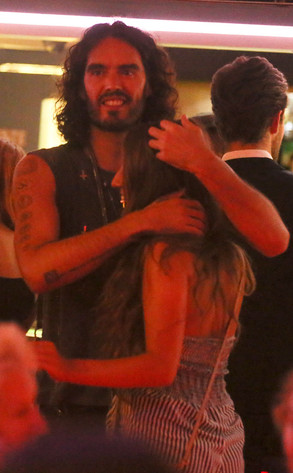 XPOSUREPHOTOS.COM
Katy Perry may not find her ex-husband's latest joke all that funny.
It seems while performing at London's Soho Theatre on July 31, Russell Brand reportedly made a crack about his and the pop singer's sex life.
"When I got divorced, I considered becoming a monk," said the comedian, according to the San Francisco Gate. "When you're a monk, you're not allowed to have sex with anyone. When you're married, it's one person. That's one more than a monk. It's not that different. I'd be having sex thinking, 'Think of anyone, anyone else.'"
Ouch!