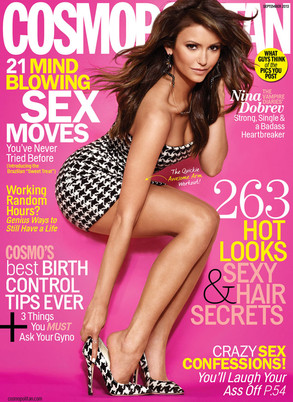 Matthias Vriens-McGrath/Cosmopolitan
It's good to know that BFFs Nina Dobrev and Julianne Hough had each other to lean on after their respective breakups from Ian Somerhalder and Ryan Seacrest.
But the Vampire Diaries actress says their splits aren't what bonded them as buddies.
"That's not what our friendship is about," Dobrev says of Hough in the latest issue of Cosmopolitan. "Unfortunately, that's how it's perceived, but there's more to us. People aren't defined by their relationships. The whole point is being true to yourself and not losing yourself in relationships, whether romances or friendships."