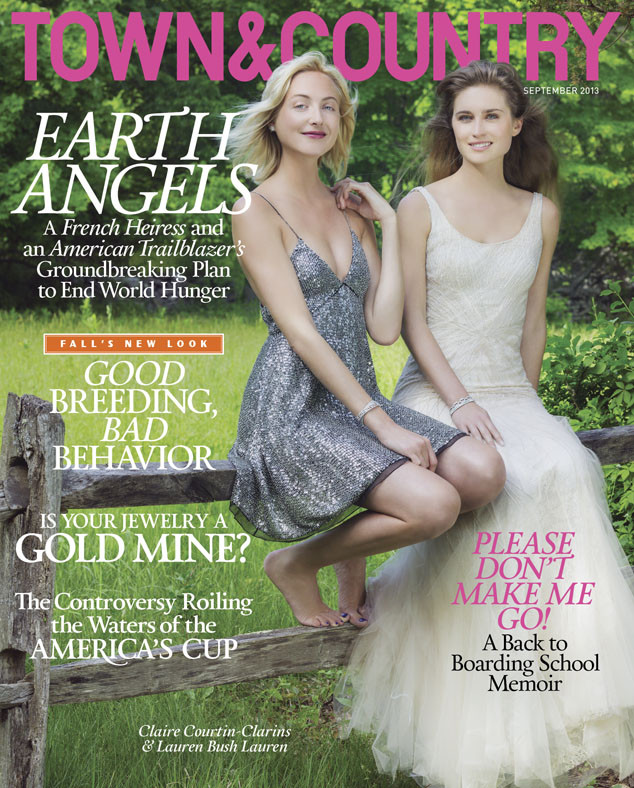 Jonathan Becker
Philanthropy has never looked so good!
Lauren Bush, as in the granddaughter of former President George H.W. Bush, and Claire Courtin-Clarins, one of the heirs to the Clarins fortune, are sitting pretty on the September 2013 cover of Town & Country magazine, while working together to fight world hunger.
The stylish socialites are gracing the glossy's cover and pages in fab Ralph Lauren, Saint Laurent and Louis Vuitton designs while drawing attention to their joint efforts to promote Bush's Feed project, which channels money spent on its products into feeding children through the United Nations World Food Programme.