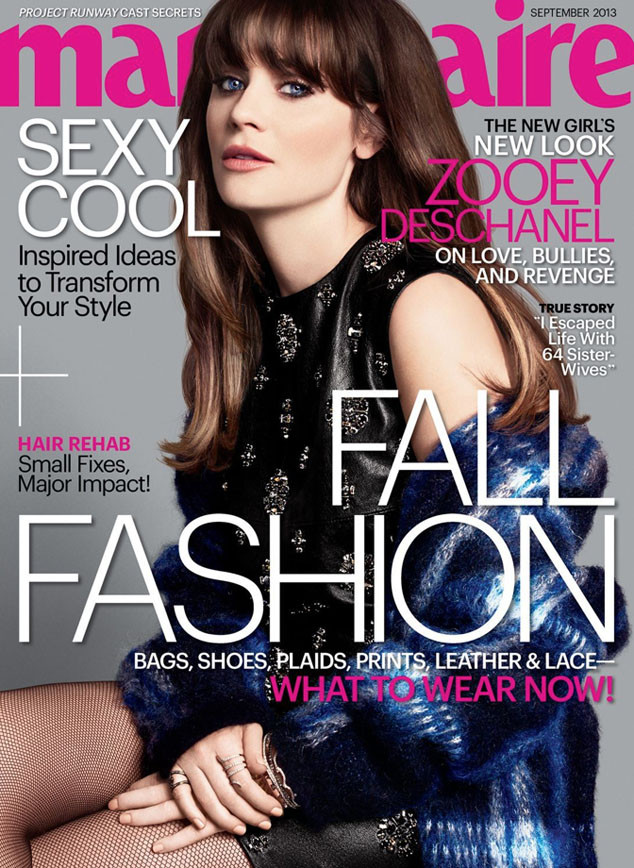 Tesh/Marie Claire
Haters gon' hate—even on someone as adorkable and lovely as Zooey Deschanel.
The 33-year-old New Girl star opened up to Marie Claire's September 2013 issue about the unnecessary put-downs she encounters on a regular basis, and why she thinks this type of meanness is affecting our culture as a whole.
"I became aware that people were criticizing the way I speak, which seems weird to me," she said. "I speak the way I speak, and I am an intelligent person. Sometimes I lean into California-speak more for entertainment value. It's not that I can't live in a world without the word like."