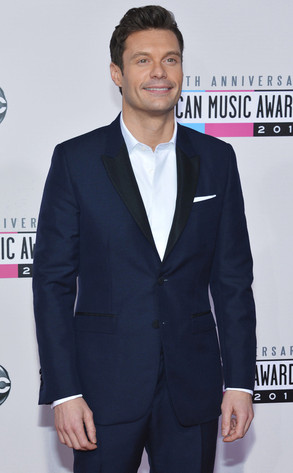 ABC/RICHARD HARBAUGH
Ryan Seacrest is certainly keeping himself busy.
NBC has announced that he has signed on to serve as both host and executive producer for the network's upcoming new live interactive game show, Million Second Quiz.
The program, set to premiere Sept. 9, involves contestants playing head-to-head trivia bouts inside a massive outdoor hourglass-shaped structure in Manhattan and competing nonstop for a million seconds (11 days, 13 hours, 46 minutes and 40 seconds), according to Monday's press release.