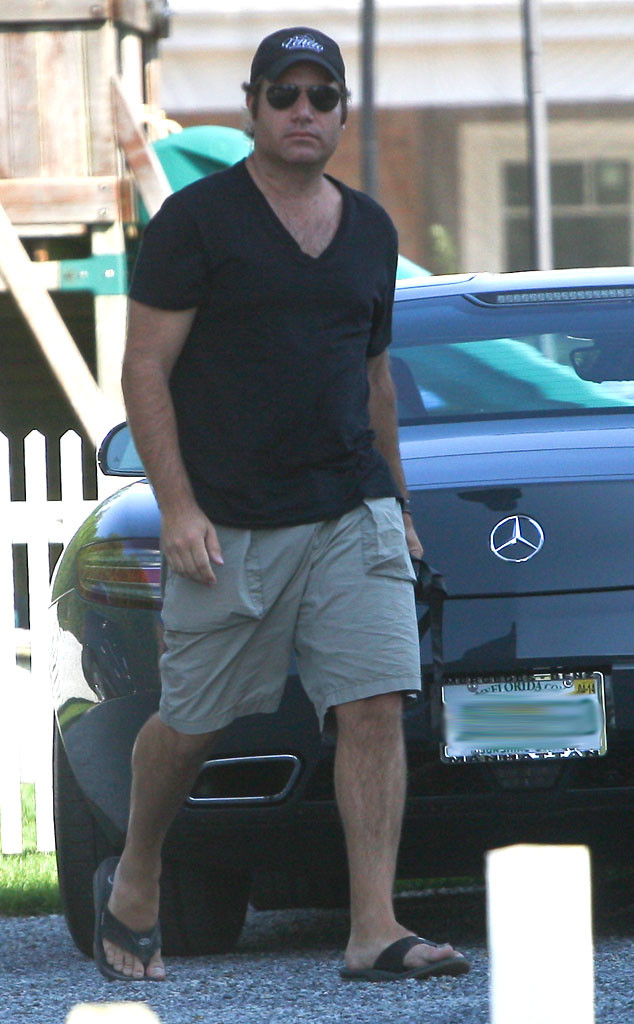 Matt Agudo/INFphoto.com
Looks like Andrew Silverman has a new constant companion.
"This is a very difficult time, please keep your distance," the husband of Lauren Silverman, who's now pregnant with Simon Cowell's child, told photographers who caught up with him outside of the family's house in Bridgehampton, N.Y., where Andrew went to meet with Lauren on Friday afternoon.
Earlier in the day, officers from the South Hampton Town Police Department had stopped by the house after being notified that the homeowners wanted an extra patrol, apparently due to the increased media presence hanging around near the house.
A police spokesman told E! News that they had received calls from neighbors and passing motorists about strange vehicles and all the press in the area, and that someone from the Silverman household had called to say "this is what is going on and giving us a heads-up."