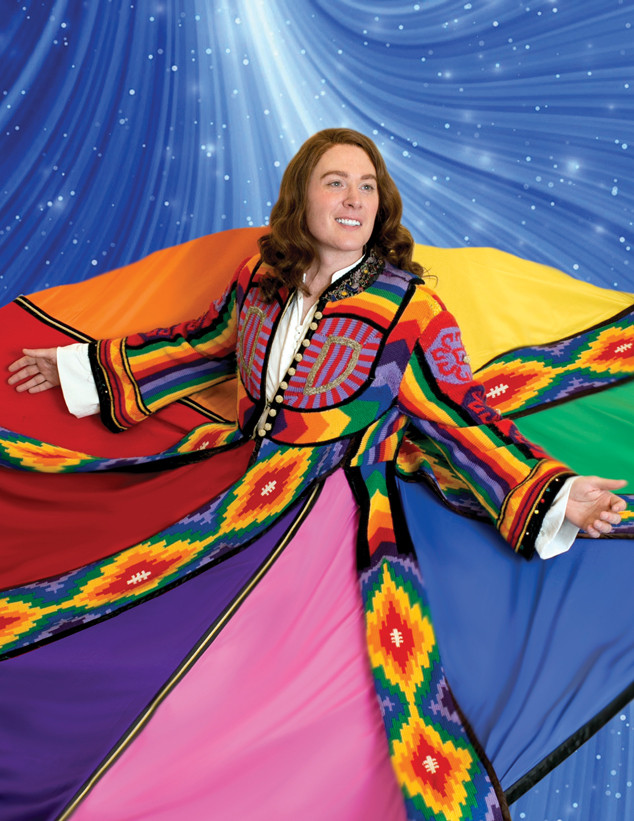 Julia Russell Photography/Ogunquit Playhouse
Holy Moses!
Clay Aiken is showing off his colorful side in a new production of Andrew Lloyd Webber's biblical musical Joseph and the Amazing Technicolor Dreamcoat.
In a photo released by the Ogunquit Playhouse, a local theater in Maine, Aiken is seen as the title character with long wavy hair falling below his shoulders (please be a wig!). He wears a coat that lives up to its name, a patchwork of rainbow hues with black and gold detailing. All this is set against a heavenly blue backdrop.