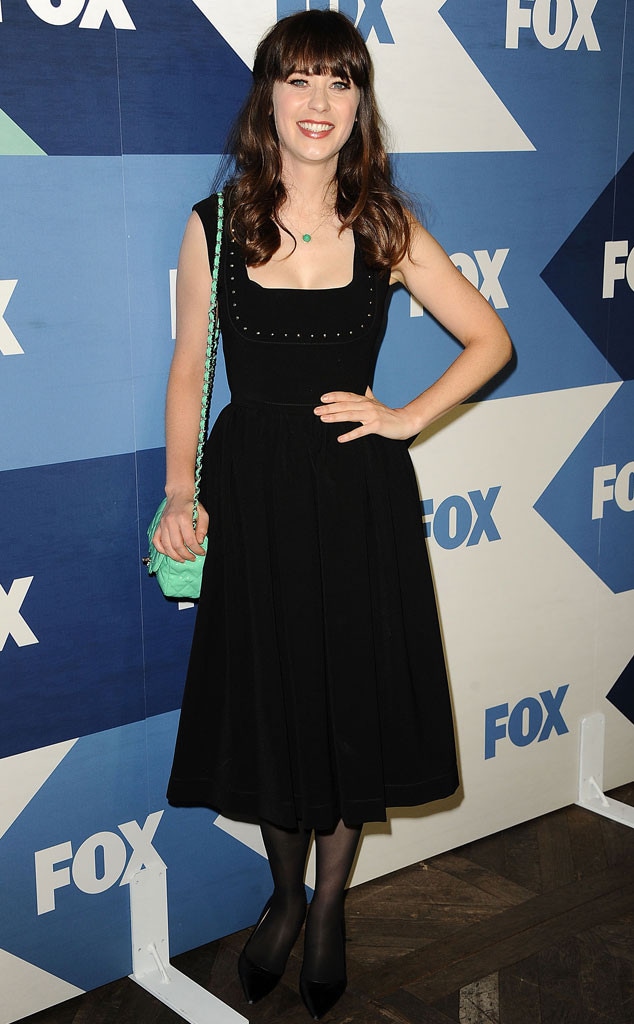 Jason LaVeris/FilmMagic
We feel like a broken record on this issue, but why in the world does Zooey Deschanel insist upon wearing the same stockings with every single dress?!
At first we thought the FOX star's style was on account of the seasons. See exhibit A below: thick hosiery helping keep her warm at a chilly, New York event. 
Donato Sardella/WireImage
Then came spring, and with it Exhibit B below. There are those same black tights under a short cocktail dress!
And now we're half way through summer, and the 500 Days of Summer star shows up in the look that prompted this most recent out-cry! Black tights, this time under a long vintage frock. Something is not right...
We've seen Zooey's legs enough times to know there's nothing wrong with them! Perhaps her pale complexion makes her uncomfortable? Or maybe it's her muscular calves? Whatever the reason, we wish Miss Jessica Day would give up the leg covers for good! That or just wear floor length looks from here on out.
Ilya S. Savenok/Getty Images