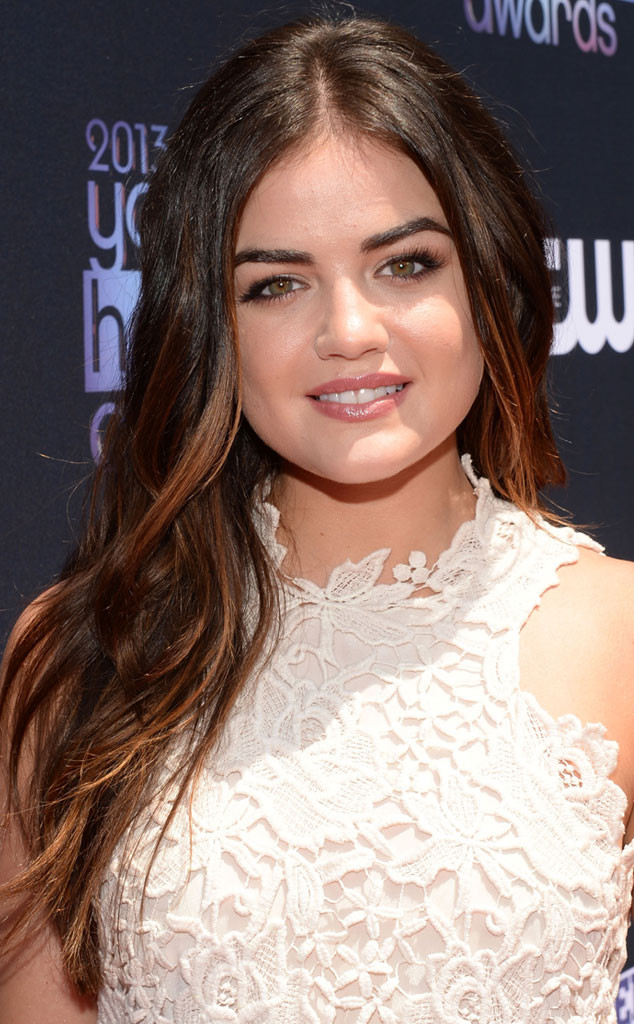 Michael Buckner/Getty Images
Could Lucy Hale be any cuter? This photo just makes us want to hug her (and get our brows tinted and shaped). We love when young stars embrace their age and opt for simple, youthful makeup instead of caking on the face paint (usually, you can't throw a lipstick at a young Hollywood event without hitting an overly smoked eye or too-red lip).
The TV starlet/country music singer's peepers were defined in black kohl eyeliner and rimmed in peachy pink eye shadow to keep the look demure. With peaches and cream blush and rose-colored gloss, Lucy looked like a little doll!
But let's face it… those bold brows stole the show. Lucy, who received the Crossover of the Year award last night at the YHAs, kept her brows full yet sculpted and penciled in for emphasis. Lucy may only be 24 years old, but she knows to hide her tweezers since nothing ages a face faster than pencil thin eyebrows.