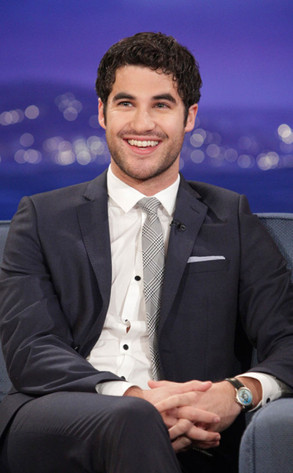 Tiffany Roohani/Team Coco
Darren Criss is breaking his silence and remembering his Glee costar and "dear friend" Cory Monteith.
"He was a joy," Criss said on Conan last night when host Conan O'Brien began asking him how he and the cast are holding up after Monteith's death. "Wonderful guy."
"Obviously it's been a very rough time," Criss said. "When you start picking up the pieces after something as tragic as this, and it's funny that you say that, you don't know how to breach it, we're picking up the pieces now and there's two things you gotta remember. One, is he was a really funny guy, had a great sense of humor and he loved life. He always took care of his friends and wanted his friends to be happy. So it's only right that we, you know, try and start to smile again and laugh again. It's something that he would have wanted.