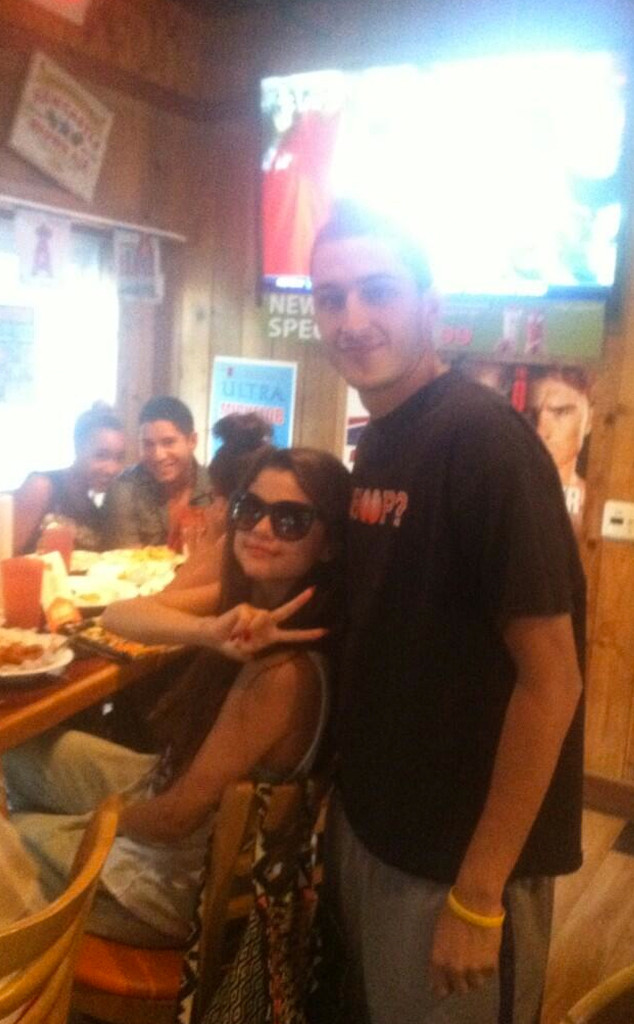 Twitter
Apparently, Selena Gomez is quite the Hooters fan.
The brunette beauty hit up the famous restaurant chain in Los Angeles Monday, where she kindly posed with a few overjoyed fans who posted the pics.
The newly 21-year-old star (who shares the same birthday as the royal baby!) looked cute and comfy in a basic tank top and sweatpants, appearing relaxed and at ease at the casual eatery.