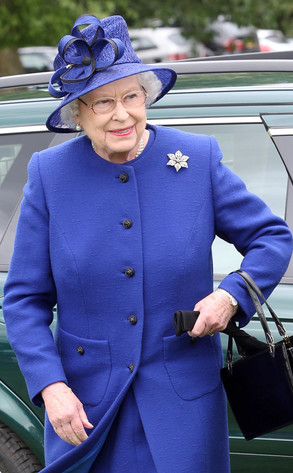 i-Images, PacificCoastNews.com
A speech penned by Queen Elizabeth II and her royal staff in anticipation of World War III has been released by the National Archives.
The document, which was created in 1983 at the height of the Cold War, shows that the royal was planning to address the masses and calm citizens should a possible worst case scenario occur.
"When I spoke to you less than three months ago, we were all enjoying the warmth and fellowship of a family Christmas," the "final speech," written by government officials, begins. "The horrors of war could not have seemed more remote as my family and I shared our Christmas joy with the growing family of the Commonwealth."