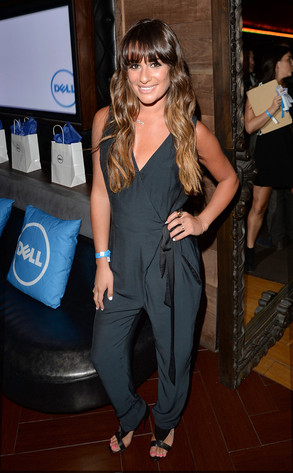 Courtesy of Jason Merritt/Getty Images for Dell
The show must go on.
Lea Michele arrived for her first day back on the Glee set today and tweeted with fans about getting back into character.
"First day of glee today..And at my first wardrobe fitting for Rachel Berry for Season Five!" she wrote. "I've missed her so much."
And while the next season gets underway, the show's creators have already address how Cory Monteith's untimely passing will affect his character Finn's storyline.
FOX Entertainment Chairman Kevin Reilly revealed today that the death will be connected with the late actor's troubled past.