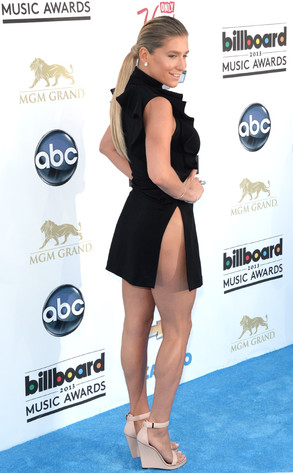 ROBYN BECK/AFP/Getty Images
Another day, another shocking Ke$ha quote!
In her latest bizarre revelation, the 26-year-old singer is revealing a very unusual detail in her medical history.
"I had a tail when I was born," the "Die Young" songstress told a U.K. outlet (according to Heat magazine). "It was a tiny tail, about a quarter of an inch, then they chopped it off and stole my tail. That was when I was little. I'm really sad about that story."